---
View the Committee structure here: RSE 2020 Conference Committee Structure
---
Steering Group
Logistics and Sponsorship Chair
I am the Community Manager for Research Software Engineering UK, with the Software Sustainbility Institute based at the University of Southampton with the RSG. I started working on the first RSE Conference in 2016 and have taken the role of Logistics Chair and Sponsorship Chair for the last two years. As I am a control freak, I now do both roles! I am also a trustee of the Society of Research Software Engineering. My day job involves all things RSE as the Community Manager for Research Software Engineering.
Programme Chair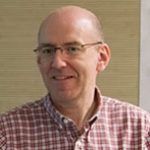 I'm a Research Computing Consultant and lead the Research Computing team at the University of Leeds. Our team provides Research Infrastructures (including Cloud and High Performance Computing), Programming and Software Development consultancy across the University's diverse research community.
My role is part Research Software Engineer, part trainer, part consultant and part manager, including running Research Computing's comprehensive training programme for research staff and students. My own research interests are in text analytics, particularly using neural networks to summarise text at scale. I'm really looking forward to working with Claire and this year's committee in making the 2020 conference our best one yet.
Vice-Programme Chair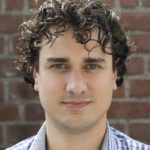 I am Ben van Werkhoven, a computer scientist and research software engineer. My main research interest is using Graphics Processing Units (GPUs) for scientific computing. I use GPUs to accelerate computations in many different research projects that span a wide range of scientific disciplines.
One of the things I enjoy the most in my work is building tools that solve problems I have experienced firsthand and use those tools to become more effective in my daily work.
Treasurer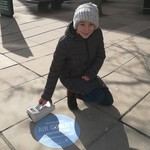 Dr Kirsty Pringle is an atmospheric scientist at the Centre for Environmental Modelling And Computation (CEMAC) at the University of Leeds. She specialises in the development and evaluation of numerical models of the atmosphere, for climate and air quality research. She is also the RSE Theme lead for the N8 center of excellence in Computationally Intensive Research (N8 CIR), a collaboration between the 8 most research intensive Universities in the North of England. Kirsty is a Software Carpentries instructor and a member of the user committee for the new NICE19 Tier-2 machine.
---
Programme Team
Talks Team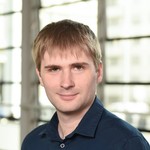 Talk Chair. Hi, I'm Chris. Long time attendee, first time organiser. Despite only recently joining the RSE team at Imperial College, I've been involved in scientific software development for about 10 years. I'm a computational chemist by training but an RSE by choice. Emacs is the best text editor and I'm not open to rational counter arguments.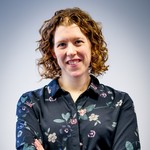 Talk team member. Since September 2019 I have been a Research Software Engineer working in Advanced Research Computing at Durham University. Before that I worked as a software engineer in industry, working in a range of sectors and using a wide variety of technologies. I have a lot of experience with web and mobile applications, and am also very interested in machine learning.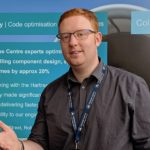 Talk team member. Tim is a Research Software Engineer working at the Hartree Centre, a department within UKRI's Science Technologies & Facilities Council. The Hartree Centre's goal is to improve and further UK science and technology, with a specific focus on industry adoption of supercomputing, data analytics, and artificial intelligence. Tim is an advocate for best practices in software engineering, specialising in bringing the power of High Performance Computing to non-HPC experts. Tim's other interests are in cloud computing platforms, automated workflows, and outreach. Before starting at the Hartree Centre in 2018, Tim spent 2 years doing post graduate research in Remote Sensing after completing his MPhys in Astrophysics.
Workshops Team
Workshop Chair. David Yuan is a Cloud Bioinformatics Application Architect working at European Bioinformatics Institute (EBI), European Molecular Biology Laboratory (EMBL). He is driving cloud-adoption onto both private cloud (OpenStack) and public clouds (Google Cloud Platform, Amazon Web Services and Microsoft Azure) at EBI and in various EU projects. His research interest is the application of container orchestration for HPC batch processing in clouds. David has a PhD degree in Molecular Biology and a BSc degree in Software Engineering.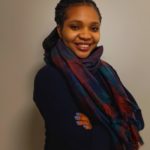 Workshop team member. Chidinma is a self-taught software engineer at Nulab and a passionate advocate for inclusion. Beyond teaching and facilitating workshops, she serves as a mentor at Rotterdam AI and actively pursues an interest in the application of Artificial Intelligence to improve humanity. In addition to that, Chidinma is a self-proclaimed tea aficionado and enjoys traveling and learning about other cultures.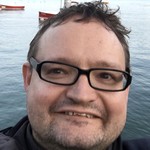 Workshop team member. Andrew Gait is a Research Software Engineer who currently works on the SpiNNaker project at the University of Manchester in the Advanced Processor Technologies group in Computer Science, where we have a recently-completed low-power million-core machine (SpiNNaker) that we are currently exploring the best ways to take advantage of. Day-to-day this involves interacting with software users (both locally and remotely), fixing any issues / bugs they may find, and adding functionality to the software stack as required. Our users are mainly from a neuroscience background as the EU Human Brain Project has been the major source of our recent funding, but the machine is not limited to neural modelling and we are also exploring other uses for it. Andrew has also worked as a postdoctoral researcher writing software for biomedical imaging and multi-physics modelling, and has a PhD in Geophysics.
RSE Worldwide Chairs
Sandra Gesing is an Associate Research Professor in the Department of Computer Science and Engineering and a Computational Scientist at the Center for Research Computing at the University of Notre Dame (US). Her research focuses on usability, reproducibility, and sustainability of computational methods regarding science gateways, computational workflows, and distributed computing. She is a supporter of open access policies and FAIR principles.
Research Expert in Reproducible Science. In my job I combine research to improve reproducibility in science, engineering and technology with development of ICT tools and online tutorials to support researchers with research data and software management. This includes support with data management plans, data protection and privacy questions. With respect to the ICT tools, we embrace a DevOps methodology and encourage and support our researchers to use GitLab CI / CD in research software development.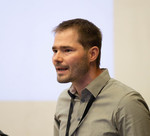 Mateusz Kuzak is a community manager at the Netherlands eScience Center. One of his responsibilities is leading the Dutch RSE community. Mateusz is also coordinating training around essential software skills and open and reproducible research at the Center and promoting open-source, software best practices and sustainability. He has been involved in the Carpentries community as an instructor, trainer and mentor. Mateusz has a background in life sciences and has been working as a research software engineer in the past.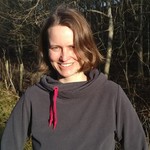 I am a research software engineer in the Advanced Research Computing unit at Durham University. My background is in scientific computing, in particular for physics applications, but I enjoy learning new things by taking up new application areas, methods and technologies.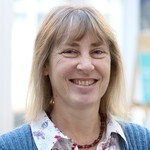 I'm a Senior Research Fellow in the Faculty of Engineering at the University of Nottingham and am an EPSRC Research Software Engineering Fellow. I've had a varied career, moving from the Mechanical Engineering to the Computer Science department where I worked on automated design tools for CAD systems for industrial embroidery machines. I worked from home as a self-employed software engineer for thirteen years before returning to the Composites Research Group at Nottingham in 2009. I am responsible for development of TexGen (http://texgen.sourceforge.net ), open source software for modelling the geometry of textile structures. I'm particularly interested in looking at how the RSE career can be sustainable for RSEs who are more research focused and work as a member of a research group rather than an RSE team. I was the RSE Conference Chair in 2018 and am looking forward to contributing this year as part of the RSE Worldwide team.
Poster Session Chair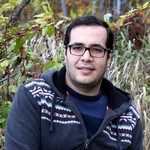 Dr. Mahmood M. Shad is the Associate Director of Research Software Engineering in the FAS Research Computing department (FASRC) at Harvard University. Mahmood works with Harvard's FASRC team to design, build, and maintain scientific software packages to address the needs of researchers from different disciplines and to accelerate cutting-edge researches at Harvard University. His research focuses on computational multiphase fluid dynamics and heat transfer, high-performance parallel scientific computing, scientific software engineering, and artificial intelligence.
---
Logistics Team
Vice Logistics Chair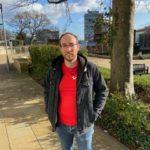 Hi! I'm Sam Mangham, a Research Software Engineer at the University of Southampton's Research Software Group. My PhD is in HPC radiation modelling for astrophysics, but since joining the RSG I've broadened my horizons to cover everything from data science on medical implant data to setting up web platforms for machine learning. I also arrange Software Carpentries at Southampton, am working on setting up a local branch of PyData- as well as helping organise this year's Pint of Science event in my spare time!
Publicity chair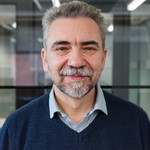 I am the Research Engineering Community Manager at the Alan Turing Institute. I work with data scientists and research software engineers from a range of Turing academic and commercial partners collaborating on AI and data science projects. In the past I managed linked data and research infrastructure projects at the University of Oxford, coordinated European research data infrastructure consortia at JISC, and advised UK academic research teams on open source software development.
Volunteer chair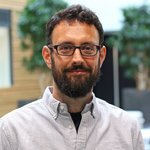 Dr Jerome Kelleher is a Robertson Fellow at the University of Oxford's Big Data Institute, where he leads a joint research and software development group. The group is focused on developing efficient algorithms for processing large-scale genomic data, and implementing these algorithms in high-quality open-source software. Jerome has previously been a software engineer in industry and an worked as an RSE for five years at the Wellcome Centre for Human Genetics in Oxford.
Venue Technical Liaison Chairs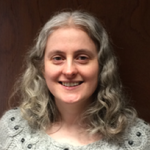 I am a research fellow and technical officer at the Institute for Textual Scholarship and Electronic Editing (ITSEE) based in the department of Theology and Religion and the University of Birmingham. I support and develop the online editing tools used within ITSEE and by our collaborators to transcribe texts and produce critical editions. I am also a fellow of the Software Sustainability Institute and a Software Carpentry instructor.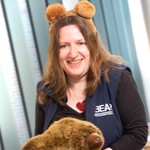 Research Training and Engagement Officer in the Advanced Research Computing team (aka BEAR) at the University of Birmingham. Her mission is to increase awareness of HPC and other BEAR services amongst researchers, organise events, and provide training opportunities for users. Before moving to the dark side of research computing(!), Debbie worked in libraries and e-learning. Debbie loves chocolate (Cadbury World anyone?) and has been at Birmingham for a long time, so that could be quite useful for a conference on home territory! This is Debbie's third time helping with the RSE conference, and she is very excited to welcome everyone back to Birmingham.
Website Chairs
I'm a Research Software Engineering Contractor based in Cork, Ireland. Having previously worked as an RSE in the UK HE sector I now run my own business, Teri Apps. I'm currently contracted with the Wellcome Trust, as part of their DataLabs group. I also do freelance RSE and app development work for clients across both the UK and Ireland. This is my second time helping with the RSE conference.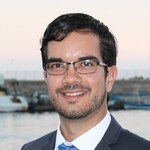 I joined EPCC as an Applications Consultant after completing a PhD in Computer Science at the University of Almeria (Spain). At EPCC, I am a member of the User Support and Training team of ARCHER, the UK National Supercomputing Service.
Diversity, Inclusion and Accessibility Chair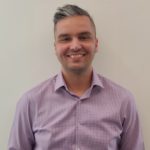 I am a Platform Architect in the Architecture Research in Deep Learning team at Intel's Data Platform Group and a visitor at the University of Edinburgh. I work closely with leading researchers across the UK in the field of AI and Deep Learning to enable codesign and research collaborations with academia. I have a background in Physics and High Performance Computing, previously working at EPCC as an Applications Consultant and the ARCHER Software Carpentry and Data Carpentry workshops lead.